Tablets; Android, Apple iPads, & Windows Surface
Tablets are just like a large Mobile Phone. We pretty much all have mobiles, but not everyone is a tablet fan. Although I have one, I rarely use it and personally much prefer a laptop. This has nothing to do with the Operating System and all to do with having a decent size screen, a proper keyboard and something that just 'sits' on your lap and doesn't need propping up, or holding with one hand! Holding and using my phone at the same time is bad enough, but at least it is very portable - and usable as a phone!
So, where do tablets fit in?
Firstly, I think a lot of people have just got used to using their mobile phones and, as I said above, a tablet is just like using a big phone. So, whether you're an Apple fan, or an Android person, you can have a mobile and a tablet using the same OS and Interface and easily switch between the two. Then there is the choice to be made of what to take when going on holiday; Laptop (usually too bulky, heavy and fragile), Phone only (a bit too small for using all of the time), or a tablet, which is maybe just right - the ideal compromise, especially if you have a 'Phablet', a tablet that is also a mobile phone - or it the other way round?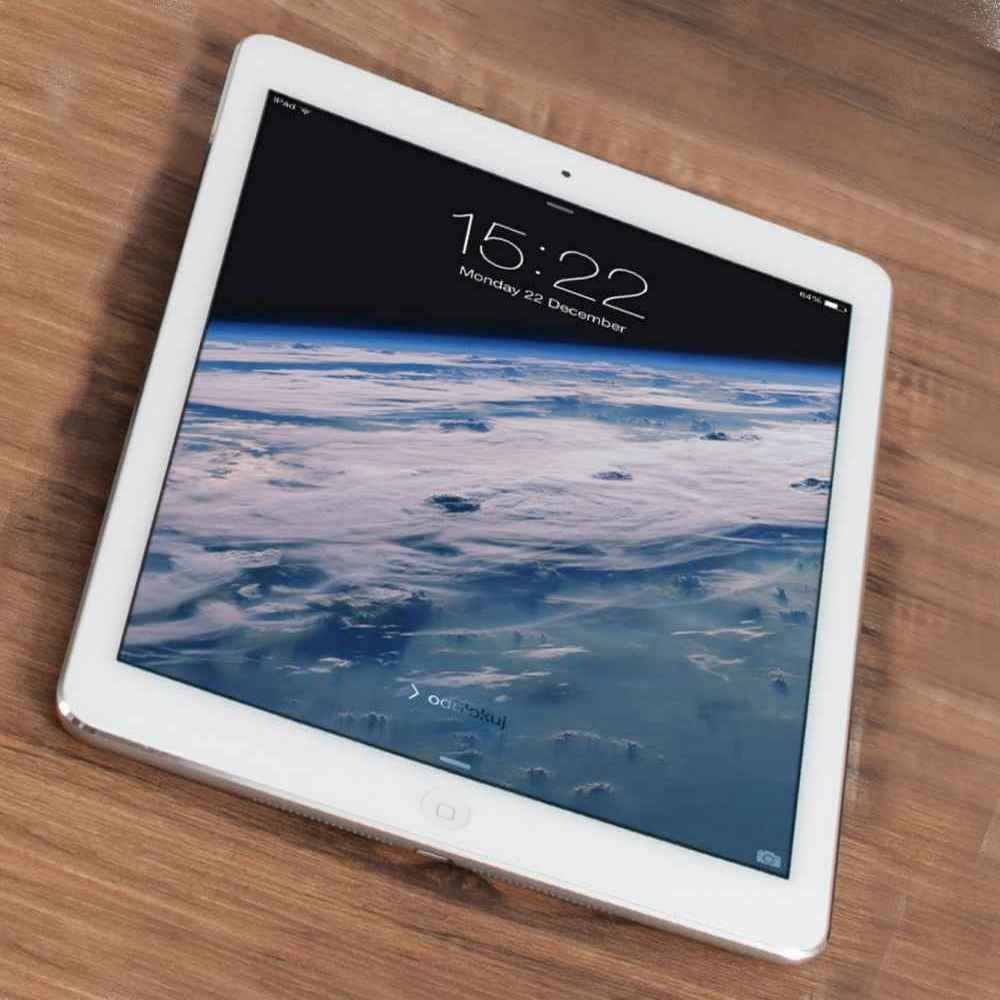 So, what turns a large tablet a phone? I'm sure most people will know this, it's basically just having a SIM - plus of course appropriately placed microphone and speaker - and the ability to use it to connect to the phone network, which is basically just a few extra apps., which are probably already installed on most tablets anyway. To be honest, there's nothing much stopping you turning a laptop into a phone if it has a SIM slot, which most modern ones do, to enable internet access via mobile data when wired or Wi-Fi is not available, though you'd most likely need tp use headphones/earphones, as holding even a small laptop up to your ear wouldn't be very convenient, even if the microphone and speaker(s) were reasonably placed.
Security-wise, a tablet is basically the same as a phone, you need to be very careful about where you leave it and be extra vigilant all of the time, as the greatest threat is theft of the device itself. Whether it is an iPad or an Android tablet, or even a Windows one (yes they are still about), you will need to follow the golden rules:
Don't let it, or it's cover/bag etc. out of your sight, or out of your hand.
Don't put it down in a public place, even right in front of you, as it takes just a second for someone to grab it.
Ensure any bag it is in is securely fastened and either held tightly, or attached to you or (heavy) furniture and in your sight.
Keep you Operating System and all other software (Browsers, Email, Flash, Java, etc.) up to date!
Install a good quality Internet Security Suite and keep it updated and running all of the time
Backup your personal data and keep that safe too; see our page on Backup
Where possible, use a VPN service (see our page on VPN Service Providers)