Your Personal Identity (PI) is extremely important, it tells other people who you are and in fact, that you are
you!
So, if someone else gets this information, they could impersonate you and do things in your name, like open a bank account, obtain a credit card, take out a mortgage, rent a property, or even get housing or other benefit. They could also potentially change any of the recorded information that makes up your Personal Identity! In short, they can 'become' you, as far as government and financial institutions etc. are concerned - and you, well you may no longer be able to prove that you are indeed who you say you are.
If this were to happen and your PI was to get into the wrong hands (criminal, that is), you could end up in a lot of trouble. Not only could these people fleece you of everything in your bank accounts and run up big debts in your name (possibly very big debts), but depending on what else they did with this information, you could potentially lose your job, your family, your reputation - in fact, everything you've got and everything you've ever worked for!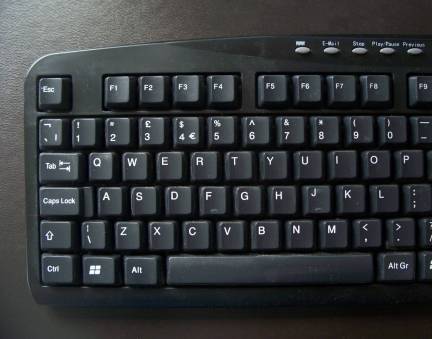 So, you're asking, how could this happen and what do I need to do to protect my PI. In fact, what IS my PI, what constitutes it? Well, firstly, let's see how this could happen. If, say, someone got hold of your PI and opened a bank account and obtained a credit card in your name, they could then run up lots of debts, hitting your Credit Rating, making it impossible for you to get further credit and of course, having to try to prove that it wasn't you that ran up these debts in the first place and that you are not responsible for repaying them! Bad as this sounds, what if they accessed something like child porn online, in your name and possibly paying for it using the credit card they have obtained in your name? What would happen then? Your job, your family and your reputation could disappear very quickly indeed, quite likely leaving you homeless and all alone in the world! A reputation is very easily lost, but almost impossible to get back. And if that sounds like something that just couldn't happen, a work of fiction, think again, this is pretty much exactly what has happen for real to at least one person I have heard of!
So, what is your PI; what constitutes it?
Your Personal Identity is any information that can be used to identify you as being who you say you are. It is made up of the very things that banks, utilities, the government etc. ask you as security questions when you open accounts and later try to access these accounts, or contact them in relation to these accounts in some other way. Let's take something simple, like your telephone and/or broadband account. When you sign up for this, they will want the obvious; your name (possibly full name including any middle names) and address, but quite likely they will also ask you for your date of birth and ask you to create a user ID or memorable phrase, name, or other data and also a password. Added to this, they may ask you to answer a series of other security questions, allowing you to choose from some of these:
Your mother's maiden name.
Your first school.
Your favourite teacher.
Your first girl/boyfriend.
Your first pet's name.
Your first car.
... and other such things. I'm sure you've come across these before. All of this can be classified as part of your PI, as it's information that is personal to you and known only to you and those close to you. Commonly, your PI can include any of these:
Your Name
Date of Birth
Your Address
Previous Addresses
Your National Insurance number
Your Account Number
Your Memorable Data/date
Your Account Password(s)
Your NHS or Hospital number
Your Driving Licence number
Your Parent's or Children's Names and dates of birth
Anything else that can be used to uniquely identify you
There is a trick to this though. The more personal you can make it, the safer it will be. The trick is not to use REAL data, but to make it up, so that
nobody
can know, other than yourself! Now obviously, I am not suggesting that you make up or use a different name, address or date of birth, that would not be legal and in any case, you want these services delivered to YOUR home, not
somebody elses
real (i.e., true) answers! Provided you can remember what you entered (and this is the real trick, as you can't really write it down, unless you make that very safe by using some sort of shorthand or encryption, or you have a photogrtaphic memory for these things!) and you don't use information that might easily be guessed by anyone, this can make your accounts a lot safer.
Having said all that, it does depend what you are using your PI for. If, for instance, you are buying something online, or only want to enter an online competition, you may well be better off using a false name, date of birth and other data. Of course, you will want to ensure that whatever you are buying, or hoping to win can actually be deliverd to you, or claimed, so you will almost certainly need to use your correct surname and address, but there are few reasons to use your correct date of birth - one of your most important bits of PI - for this, or for joining things like online forums etc.. If it's official, financial or legal in some other way, use your real data, if it's none of these, consider using different information and using a different email account. Personally, I use three email account; one for personal communications with friends and family, another for 'official' use (bank account, utilities, government etc.) and another for all of the 'disposable' or 'junk' accounts. Not only is it safer, but if the 'junk' acount gets too much spam or
real
junk mail, I can just dump it without affecting my main accounts. I also recommend using two phone numbers for the same reason.